Shopping Cart
Your Cart is Empty
There was an error with PayPal
Click here to try again
Thank you for your business!
You should be receiving an order confirmation from Paypal shortly.
Exit Shopping Cart
Main Street Artists Gallery & Studio
Fine artists working, inspiring and supporting one another
| | |
| --- | --- |
| Posted on October 30, 2018 at 10:43 AM | |
A frog house, and frog paintings, serious and whimsical
Image No. 1 shown here is the final version of a still life that was started in a class. Rochester Art Club show entry rules prohibit class paintings, so I did the scene again (Image No. 2) with the sea and clouds as background. 
A young man in Jamaica who calls me regularly often tends to be sad and frustrated because he is brilliant, has Asperger's syndrome, and is very much underemployed. I sent him the photo of the second painting and he wrote back "I see serenity, that painting inspires comfort." 
Of course, I was happy that the painting fulfilled its intention. Still, I wanted to finish the first version. 
The background originally was all black. First I changed this into a stone wall with an arch, then turned that into a Venetian bridge with a canal and boats and the frogs in the dish floating downstream, then tried them in a tornado, and finally, about 11 p.m., I decided to place the face of the painting on my wet palate. The result wasn't too bad, so I turned it 180 degrees and did it again. With a few more blobs, by 11:30 p.m. it had evolved into Painting No. 1 that you see here and I was done!
There is no end of subjects for an artist to paint. Even limiting oneself to frogs, there are infinite possibilities. My NIA dance teacher and friend Jane Pagano took a photo of frog on her window (Image No. 3), and  I decided to make one realistic (Image No. 4) and one free-association (Image No. 5) painting from her image. Both are 6 x 6 inches.
Somehow, I find it especially fun to paint from photos that friends have taken and given to me. A friend gave me a picture of a green pumpkin frog, and it seemed seasonal to combine that image with our new Pittsford canal-side Frog House for our opening on Oc 21. 
If you missed it, 
A Frog House (
www.facebook.com/A-Frog-House-244426619570950/?ref=br_rs
) 
at 65 State Street in Pittsford Village (third house on the left after the bridge walking east on the Towpath from Schoen Place) is open every Sunday from noon to 5 p.m. through Dec. 23. You are invited to visit, where you can donate cash in exchange for my children's picture book, 
Froggy Family's First Frolic
, froggy art work, and frogabilia. All donations go toward helping endangered and threatened frogs through education, including designing and publishing my second book, 
Froggy Family's Fine Feelings
, and visits to school classrooms, scout troops, and other children's groups.   Or, please help directly with a cash donation to 
GoFundMe Froggy Family Fabulous Foundation (
www.gofundme.com/froggy-family039s-fabulous-foundation?member=935486
)
, 
where we already have reached 70 percent of our current goal.
~ Margot Fass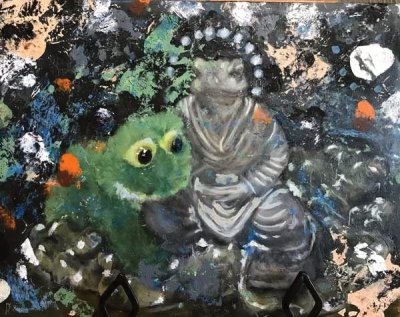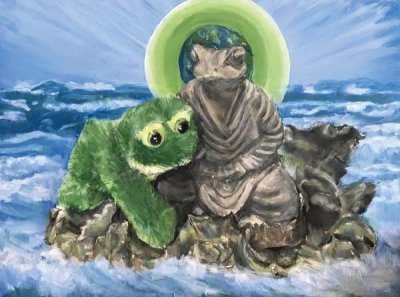 Categories: Blog
/